Last week I wrote to say that I had a new book out today, so here it is!
Helen and I worked hard on this for months, and the end result is a compact how-to guide on self-publishing, aimed at academics who are wondering what it's all about and if it's right for them. Yesterday, the awesome Research Whisperer blog published a post by us which explored how Helen and I collaborated. This morning Helen has published a blog post that we both worked on, a kind of dual Q&A where we explore the whys and hows of self-publishing and this book.
We've been quietly hyping the book on Twitter, as shouting from the rooftops is not quite our thing: still, it was great to wake up this morning to find that our book had made it's way to the Number One spot in the College & University chart of the UK Kindle Store!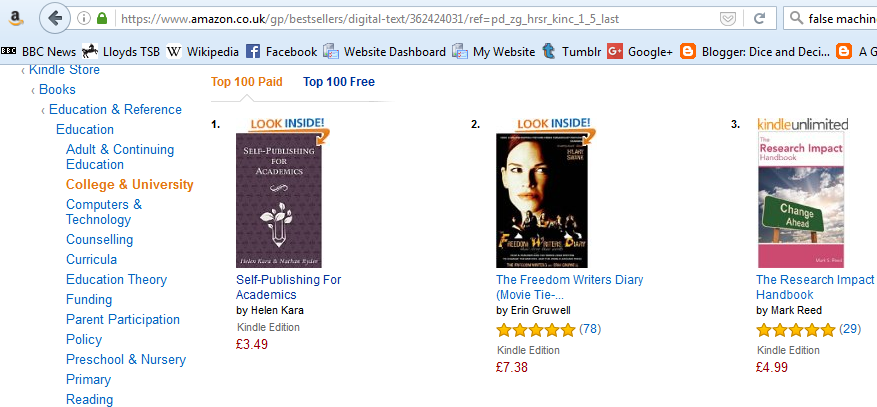 Self-Publishing For Academics is available now from the Amazon Kindle Store! It'll be available from other e-book distributors soon, and I'll update this post with a list of links as and when those links go live. Check out the Research Whisperer post and Helen's blog for more details. I'm really proud of what Helen and I have produced in such a short space of time, and I hope you check it out and find it really useful too.
Thanks for reading!
Nathan (@DrRyder and @VivaSurvivors)